In recent years, I have seen "advanced" gift boxes represented by nutraceuticals, which are generally luxurious and expensive. However, after opening up the layers of packaging, the actual contents of the "superior" gift boxes are contrary to their expensive prices. Far away. The overwrapping of gift boxes made the author sigh with "buy and return". Not only is the packaging not flashy, but more importantly, the multi-layered packaging inside and outside the box exceeds more than ten times the effective content. A lot of waste. Coincidentally, according to a newspaper publication, the city's industrial and commercial department found that after examining several shops that deal in seafood gift boxes, the beautifully packaged gift box was opened and divided into several layers. The top layer was a small amount of pink sea rice. It is a layer of red plastic film and a layer of sponge, and underneath it is actually a thick six-layer cardboard that fills the entire box. After being inspected by quality inspectors, this kind of glutinous rice wine looks like it is full on the surface. There are a lot of glutinous rice crumbs. The quantity of authentic products is very small, the actual weight is only about one or two, and after serious pollution, it will be consumed after eating. Harm to human health. Not only Haimi, but also some gift boxes of dried fish and dried shrimps are selling cardboard. With clever packaging, these gift boxes look "affordable" but tear off the camouflage. The actual value of the 15 yuan worth of seafood is less than 5 yuan. It's a lot of harm.

In fact, these phenomena are ubiquitous in other commodities on the market. This kind of over-packaging and selling "skin" phenomenon that has caused widespread consumer dissatisfaction is, in the final analysis, a business owner's intent to earn consumers' money. People need to dress, goods need to be packaged, scientifically and simply packaged goods, and the cost of packaging is properly added to the price of the goods. This is beyond reproach, but the price of packaging cannot be double or even several times larger than the price of the goods themselves. The customer spends money on commodities instead of buying them and packing it back as rubbish. Many packaging costs greatly exceed the value of the product itself. Can consumers not complain? This kind of intentional intrusion on consumers' production and business practices has brought about problems and consequences that have misled the consumers, increased the economic burden on consumers, impaired people's consumer rights, and wasted resources and polluted the environment. , resulting in the proliferation of domestic waste.

Products need to be packaged, but the packaging must focus on science and aesthetics, and it must be based on the consumer's psychological and needs to design and manufacture packaging. No matter whether it is the outer packaging or the inner packaging, as long as the packaging is exquisite and unique, it will be well-designed within the scope of the relevant national laws and regulations, and it will not be of extra economic burden to the consumers before it will be welcomed by consumers.
Reprinted from: Chinese and foreign marketing plan network
Product Features
PE monofilament Twist Rope is also known as PE rope, polyethylene rope, packing rope,recycled rope.Polypropylene rope will float, has excellent resistance to most common chemicals. It is also resistant to rot, mildew and deterioration. It has good abrasion and UV resistance, good strength, and moderate stretch. It is a perfect economical choice as a general purpose rope.
ITEM NO.

DIAMETER

LENGTH

COLOR

PACKAGE

111001

3/16"

50'

Yellow/Red/Blue/Green/White/Black

Hank/Reel/Coil/Holder/

Poly bag

111002

3/16"

100'

111003

3/16"

900'

111004

3/16"

2125'

111005

1/4"

50'

111006

1/4"

100'

111007

1/4"

600`

111008

1/4"

1200'

111009

5/16"

50'

111010

5/16"

100'

111011

5/16"

600'

111012

5/16"

900'

111013

3/8"

50'

111014

3/8"

100'

111015

3/8"

250'

111016

3/8"

600'

111017

1/2"

50'

111018

1/2"

100'

111019

1/2"

300'

111020

1/2"

600`

111021

3/4"

150`
Product Applications
It is used in agriculture, Hardware, Industry, Marine, Transportation.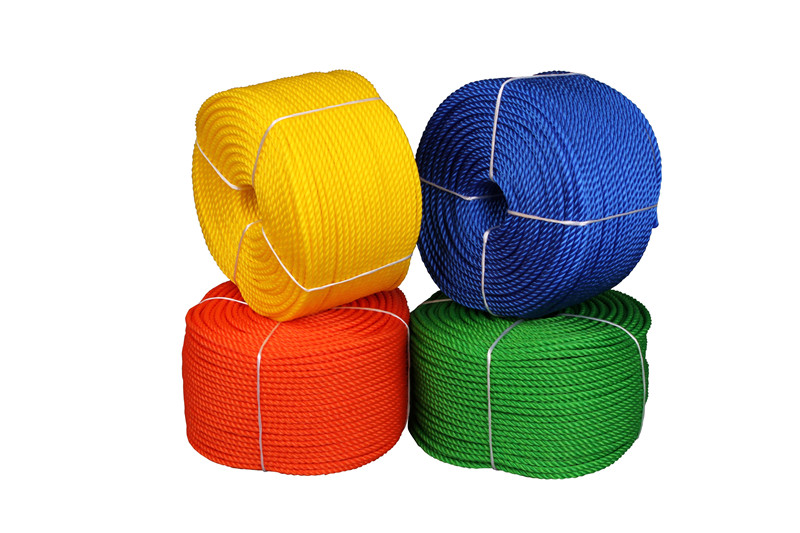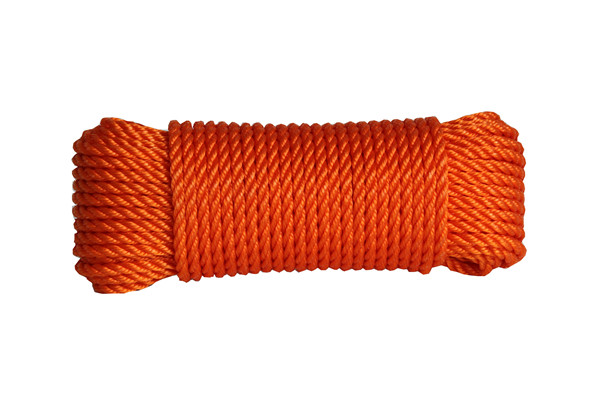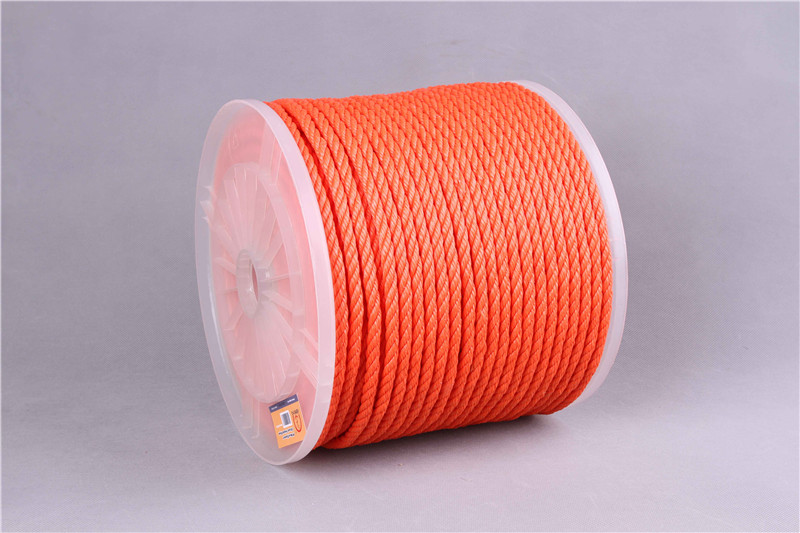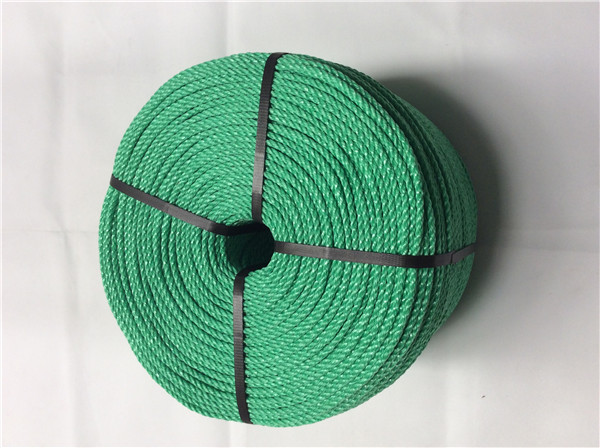 FAQ:
Q: How about payment terms?
A: 30% TT deposit + 70% TT against the B/L copy within 3 days.

Q.:What about the lead time?
A: We need 3-7 days to get the samples ready, for bulk goods, it will cost 15-60days,up to the quantity.
PE Monofilament Twist Rope
PE Monofilament Twist Rope,Colourful PE Monofilament Twist Rope,PE Monofilament 3 Strands Twist Rope,PE Twisted Plastic Monofilament Rope
ROPENET GROUP CO.,LTD , http://www.cnparacord.com