The combination of offset printing and screen printing is the preferred process for many high-end packagings, especially fine packs. One of the most successful practitioners of this process is Zhejiang Meinong Screen Printing Co., Ltd.
Zhejiang Meinong Screen Printing Co., Ltd. is a modern large-scale joint-venture packaging and printing company, mainly engaged in the packaging design and printing of mid-to-high-end boutique cigarettes, medicines and other products, with screen printing as the main feature, and the main focus of boutique cigarette packs. Object. In addition to multiple automatic screen printing machines and semi-automatic screen printing machines, the company is also equipped with Heidelberg four-color offset printing presses and Chen Henry sheet-fed gravure printing presses.
Prior to the configuration of the sheet-fed gravure press, Zhejiang Meinong used offset printing and screen printing. Part of field printing relies on screen printing, and some are printed twice with an offset press. Pearlescent ink and spot color inks are mainly printed by screen printing. At the same time, special finishing effects such as frosting, ice flower, crystal, etc. rely on silk. Web printing to achieve. The use of screen printers for large-area on-site printing and pearlescent printing is aimed at obtaining the thick ink color required for fine packs and ensuring that the ink is uniform and uniform.
With the expansion of production scale, taking into account the efficiency and efficiency issues, after comparing various printing methods, they think that gravure printing is inferior to screen printing in terms of color effect, but it is better than offset printing and consistent in ink color. Sexuality is also easier to control, especially when printing spot colors. As a result, they also purchased a sheet-fed gravure press, mainly for field printing and pearl printing.
Because the cigarette packs they print are generally high-end and above-grade products, the price is relatively high, and of course, the quality requirements are relatively high. Therefore, the special finishing effects such as frosting, ice flower, and crystal are still realized by screen printing.
In addition to professional screen printing companies such as Zhejiang Meinong, many domestic packaging and printing companies that have offset presses are equipped with screen printing equipment. However, due to different business volumes and different process requirements, the number of screen printing equipment may be different. To be less, the configuration is lower, and some are even equipped with some simple screen printing tools. However, there is no doubt that the marriage of offset printing and screen printing can create high profits for enterprises, and it is therefore very popular and rapidly popularized. Because of the preference for metal texture, people are unconsciously using gold and silver when they are pursuing packaging grades. Therefore, a series of metal production effects such as anodized aluminum hot stamping, gold printing, silver printing, and gold sweeping are born. Printing and postpress processing.
Compared with printing gold and printing silver, the metal texture of the gold-sweeping printing product is much stronger, and the glossiness is high, and the finishing effect is good. Moreover, due to the relatively small installed capacity of the gold sweeper, the sweep gold prints still have better anti-counterfeiting effects.
Compared with electro-aluminum hot stamping, although the metallic luster of the gold scan product is slightly inferior, the gold-sweeping machine can be connected behind the offset printing machine and the gold-sweeping process can be completed online after printing. The production efficiency is high and the reject rate is low. The delicateness of offset printing images and the fullness of sweeping gold patterns give prints a noble and elegant style. The combination of offset printing and gold scouring has also given offset printing a new vitality.
In addition to the above-mentioned several kinds of combined printing processes, depending on the needs of packaging printing products and the company's own equipment configuration, offset printing can also be combined with various printing methods to form a variety of process solutions, bringing more highlights to the packaging and printing market.
Aluminum Foil Packaging Bag is a kind of bag which made of various plastic films composite and combined by bag-making machine. It is used to pack food, medicine, industrial goods, daily necessities etc , the advantage as fellow:
1. Strong function of isolating air , waterproof and moisture-proof
2. Strong mechanical function, high explosion resistance and strong puncture resistance and tear resistance
3. High temperature resistance(121°C) , low temperature resistance (-50°C), oil resistance ,good fragrance protection,
Prevent odor contamination.
4. Non-toxic and tasteless, consistent with food packaging cleaning standards
5. Good Heat seal function and high insulation function
Sunway is focused on the manufacture and sales of food packaging bags more than 20 years, we can provide the best quality and price for you .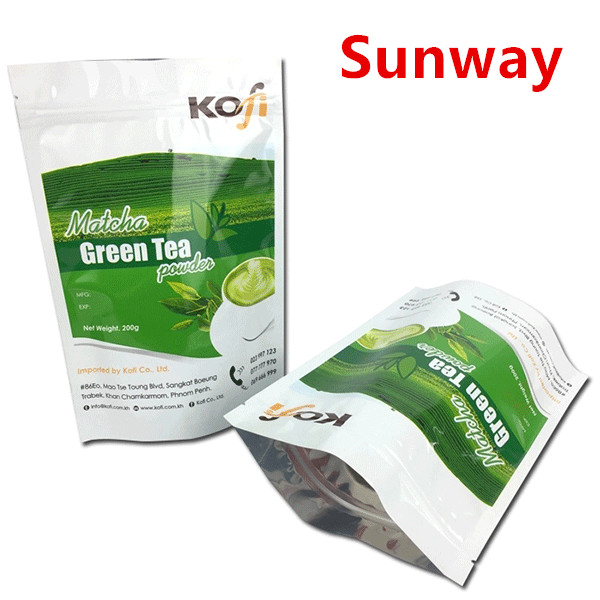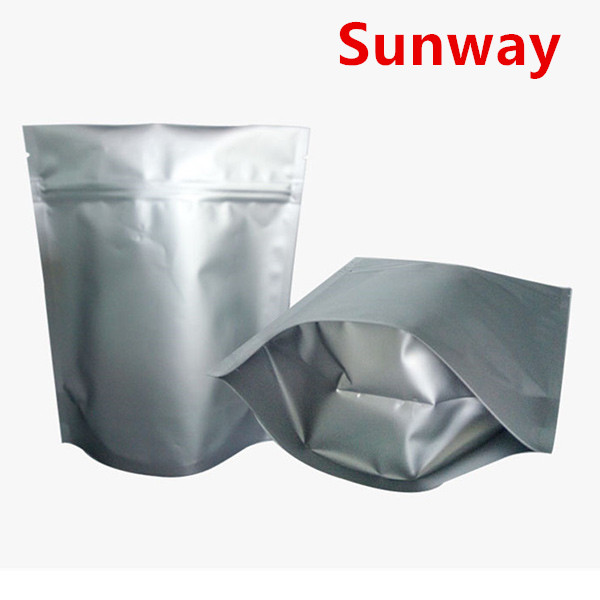 Aluminum Foil Packaging Bag,Aluminum Foil Packaging,Foil Ziplock Bags,Aluminum Foil Stand Up Pouch
Shenzhen Sunway Packaging Material Co., Ltd , http://www.sunwaypack.com