To fight against this fume, there is always a suction hood with great suction. Today I will bring you this Shuaikang CXW-220-T888, which is famous for its great suction.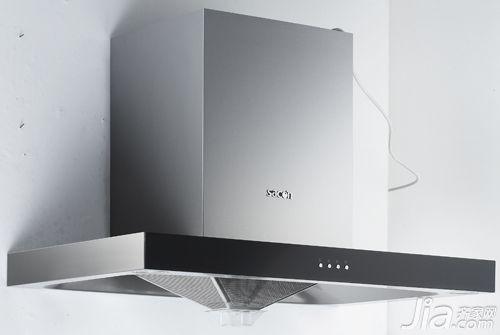 Product parameters Illumination LED lamp, dual-lamp unified control 2 * 3W air volume 20 ± 10% m³ / min wind pressure ≥400Pa motor input power 220W noise 53dB (A) (sound pressure level) overall size 895cm * 520cm * 555cm
Evaluation time: December 2012
Evaluation location: Shuaikang store
Evaluation brand: Shuaikang kitchen appliances
Evaluation product: Range hood CXW-220-T888
Evaluation items: appearance, suction, oil net, noise
Appearance: stylish and versatile details with love
Nowadays, everyone's pursuit has been improved, and when choosing things, the appearance also occupies a pivotal position. The Shuaikang T888 in front of you has a stylish "T" shape appearance, oil-brushed brushed stainless steel body and stainless steel integrated stretch-forming inner cavity, and black crystal operation panel. Isn't it just all-matching to say that texture and color alone? In addition, the internal and external stainless steel materials are greatly convenient for cleaning; in addition, I also saw its intent on the details, the four-button light touch button, easy to operate, 3 minutes automatic delay design, comfortable dual LED energy saving The cold light lamp is soft and not hot, while saving energy, it is really humanized.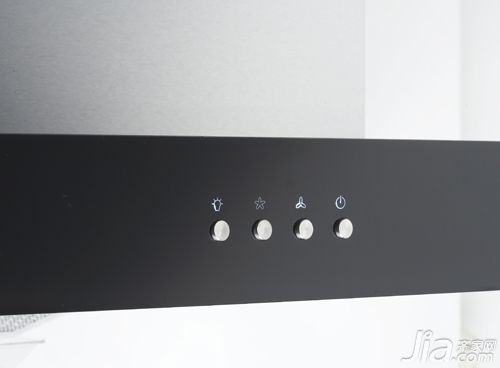 Performance: Leading the industry to enjoy the "net" world quietly
If the appearance alone is certainly not enough to win the trust of millions of families, let 's take a look today and see what charm this T888 has in front of you!
How big is the suction power?
I heard early in the morning that T888 is famous for its high suction power. How big is this suction power?
At present, the air volume of the hood on the market generally stays at about 17m? / Min, and the large suction range hood launched by Shuaikang broke the industry record with an exhaust volume of 20 m? / Min, becoming the first domestic brand to break the 20. The T888 is just one of the series.
What does 20 m? / Min mean? To be honest, I don't really have any idea how. "This means that using T888 can change the fresh air in a kitchen of 7 square meters in one minute." After listening to this explanation, I immediately sighed, and the suction power was truly extraordinary.
"Net"
To judge the performance of this range hood, the oil net is very important. So what's so great about T888's oil net?
According to the staff, this T888 uses Shuaikang's unique single-layer oil net. The design of Tianluo net integrates the separation of filter oil, oil guide and high-efficiency fume. Not only that, but also the use of Shuaikang oil-proof wall riveting technology, 360-degree omnidirectional oil guide to prevent oil dripping and oil leakage. So, what else is there to worry about?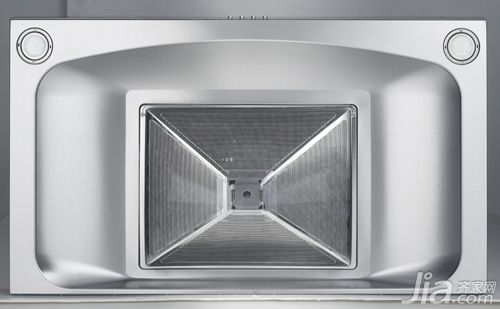 Net, still quiet
If the air volume is so large, will there be noise? I believe everyone will have such doubts as I do.
But the staff immediately solved my confusion. The maximum air volume, field test, the noise is quite low. The T888 internally designed extremely quiet wind double-wheel system, double-layer progressive design, after the first layer of wind sucks in the fume, the second layer of wind follows closely behind it, catches the residual fume, repositions in two directions, and progressively rotates to form Tai Chi Rotate, double the air volume, and enjoy the quietness. At the same time, the two sub-wheels cancel each other's vibration noise, and the motion is the same, so that "net" and "static" are the best of both worlds.
In general, this T888 is not only stylish and easy to match, but also has great suction power to ensure performance, so there is no need to worry about the problem of oil fume retention; the design of the oil net makes the fume nowhere to escape, and the whole model is more humanized and caring. It is reflected everywhere. Believe it, you 're right!
>>> Click to participate in the national price linkage of Shuaikang Electric on December 15
What, the decoration still uses his own money? ! The Qi family is decorated in installments, with an ultra-low annual interest rate of 3.55% and a maximum loan of 1 million. Apply now to enjoy the discount
If you are interested in brand cooperation, content cooperation, and advertising of this website, please send an email to :.
Range hood top suction range hood kitchen and bathroom appliances stainless steel appliances range hood lighting
We could make different size of Color Packaging Box and Paper Bag base on your design.we aer the China Hang Tag ,Printing Label,Cardboard Boxes,Paper Bags Manufacturer and Supplier.
Paper Bag
Mini Paper Bags,Paper Bag,Paper Gift Bags,Paper Bags With Handles
Xing Hua Printing Factory , https://www.xinghuaprint.com