"The widespread use of PLA, a biodegradable biomass material in the era of innovation, will not only effectively alleviate the dependence on resources caused by the "oil crisis", but also completely eradicate the "white pollution" that is the cause of chronic diseases. "Professor Ren Jie of Tongji University and Renowned Polymer Materials Expert recently appealed that China should provide preferential policies for the development of polylactic acid in terms of legislation, taxation, and market access, so that this industry can benefit the people."
According to Ren Jie, polylactic acid is a kind of thermoplastic aliphatic polyester. The lactic acid and lactide needed to produce polylactic acid can be obtained through fermentation, dehydration and purification through renewable resources. The resulting polylactic acid generally has good mechanical and Processing performance, and polylactic acid products can be rapidly degraded in various ways after being discarded, so polylactic acid is considered as a green plastic with good performance.
At present, the development of general plastics is facing two major problems: the first is the "oil crisis" and the second is "white pollution." As we all know, most of the monomeric raw materials for polymer materials are derived from the refining of petroleum. With the declining petroleum and the continuous rise in the price of petroleum, the issue of raw materials and prices for polymer materials has been highly concerned by the community. "White pollution" refers to disposable, difficult-to-degrade plastic packaging, such as plastic bags that we commonly use. According to incomplete statistics, the annual amount of such white pollutants in China has reached more than 4 million tons, causing serious damage and threats to the ecological balance.
In recent years, many countries and regions, including China, have begun to adopt prohibitions and restrictions on the production and use of plastic shopping bags for the purpose of saving resources and protecting the environment. The prohibition and limitation of petroleum-based packaging materials, and the skyrocketing prices of petroleum and its derivatives, have made renewable products a globally tight product. This undoubtedly brings a unique market opportunity and huge consumer potential to polylactic acid products.
Product Features
Garden wire Twine also to say garden twine, Towing Line, twist tie, garden twine galvanized wire, Trimmer Line.
· High efficiency
· lower energy consumption
· stable
· Special copolymer formulation provides longer lasting commercial cutting
ITEM NO.

DIA.

WEIGHT

COLOR

400001

0.56 mm

100 g

Natural/Green

400002

0.60 mm

100 g

400003

0.65 mm

100 g
ITEM NO.

DIA.

LENGTH

COLOR

40004

0.7 mm

100 m

Natural/Green

40005

0.9 mm

50 m

40006

1.1 mm

50 m

40007

1.3 mm

50 m

40008

1.5 mm

50 m

40009

2.0 mm

30 m

400010

2.0 mm

50 m
Product Application
These garden wires are ideal for tying, fixing, training, supporting and fencing applications. Popular used in garden, farm, courtyard.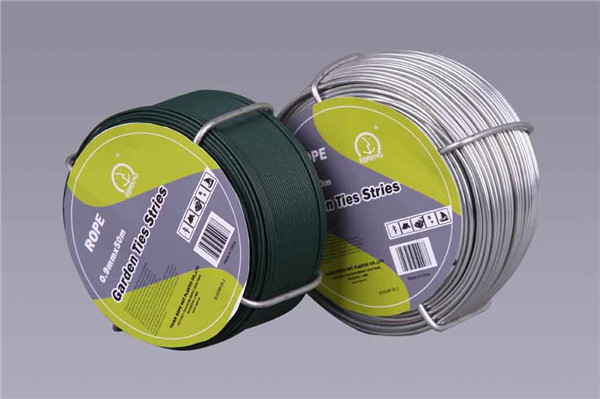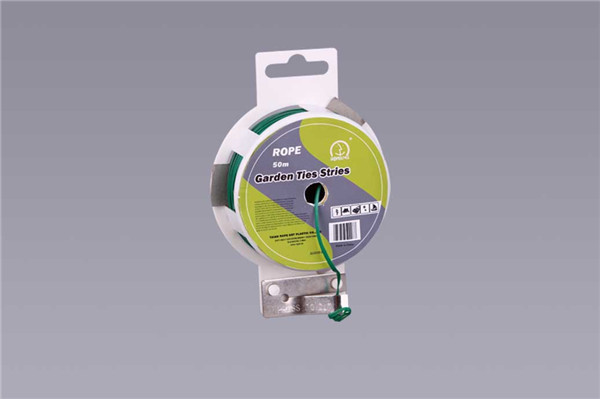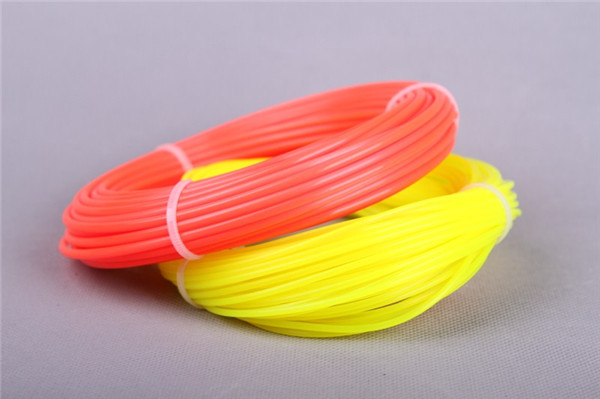 FAQ:

Q: How about payment terms?
A: 30% TT deposit + 70% TT against the B/L copy within 3 days.

Q.:What about the lead time?
A: We need 3-7 days to get the samples ready, for bulk goods, it will cost 15-60days,up to the quantity.
Garden Twine
Garden Wire Twine,Garden Twine,Towing Line,Galvanised Garden Wire
ROPENET GROUP CO.,LTD , https://www.cnparacord.com