Recently, Shanghai Chenguang Kelipu Office Supplies Co., Ltd. ushered in new opportunities for development. After a long period of brewing and selection, the company decided to invest millions of dollars in the broad field of online marketing. The purpose of this is very clear, and it will win more registered customers and sales performance while expanding brand awareness.
Shanghai Chenguang Kelipu Office Supplies Co., Ltd., established on December 5, 2012, is a subsidiary of Chenguang Stationery Co., Ltd. It is a brand new platform for the expansion of office supplies sales model of Chenguang Stationery. The company relies on Chenguang Stationery's strong brand influence, strong financial strength, rich product strength and integration of professional teams with many years of industry experience and lofty ideals for the government, enterprises and institutions, the world's top 500 enterprises to the family SOHO office Users provide cost-effective products and high-quality office procurement one-stop service. The company has 10 core categories, more than 400 small categories, and nearly 20,000 quality products. Products cover office supplies, office supplies, office equipment, IT digital, office furniture, food department stores, labor insurance products. Ensure that all goods manufacturers direct supply, have an absolute price advantage, promise no fake, reliable quality, stable supply. Provides half-day and next-day delivery services and continues to provide personalized value-added services. The company develops multi-channel sales models, including: Kelipu Mall e-commerce platform, contract ordering, catalog direct mail, major project bidding and other trading models. Convenient and fast payment methods, support UnionPay, Alipay, fast money, monthly transfer and so on.
Among them, as a carrier of the network marketing project, Kelipu Mall has carried out a large-scale webpage revision, and the new version is more beautiful and gorgeous, and is more suitable for the needs of network marketing. In the current network marketing competition is indispensable and increasingly fierce, Kelipu's network marketing will naturally not be absent. The overall network marketing will be carried out in DSP, SEO, SEM, word of mouth marketing and other aspects.
It is reported that the service provider selected by Klip is Shanghai Yinghui Network Technology Co., Ltd. As the top network marketing service provider in Shanghai, Shanghai Yinghui provides network marketing solutions for many companies in many industries, including many Fortune 500 companies. The strength of the program can be seen.
At present, the Kelipu network marketing project has been launched, and various tasks are being carried out in an orderly manner.
LED Lights Flip Clock is the upgrade of Flip Clock. At the same time, it has both light and time function. In this way, you buy a flip clock, get a light too. Turn on the light to be a lamp when it's dark. Personally, I like this kind of Special Flip Clock, which make my house unique. If there is one thing must to buy for new house, then LED Light Flip Clock must be the first choice.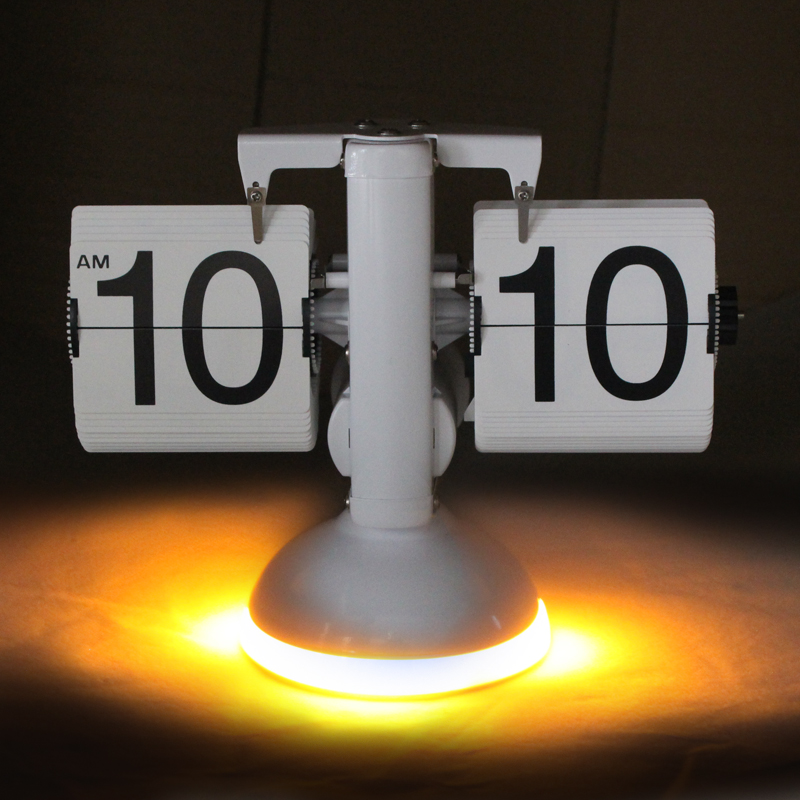 LED Lights Flip Clock
Flipper Clock,Flip Numbers, Flip Desk Clock,General Electric Flip Clock,Antique Ceiling Lights
Guangzhou Huan Yu Clocking Technologies Co., Ltd. , https://www.mk-times.com